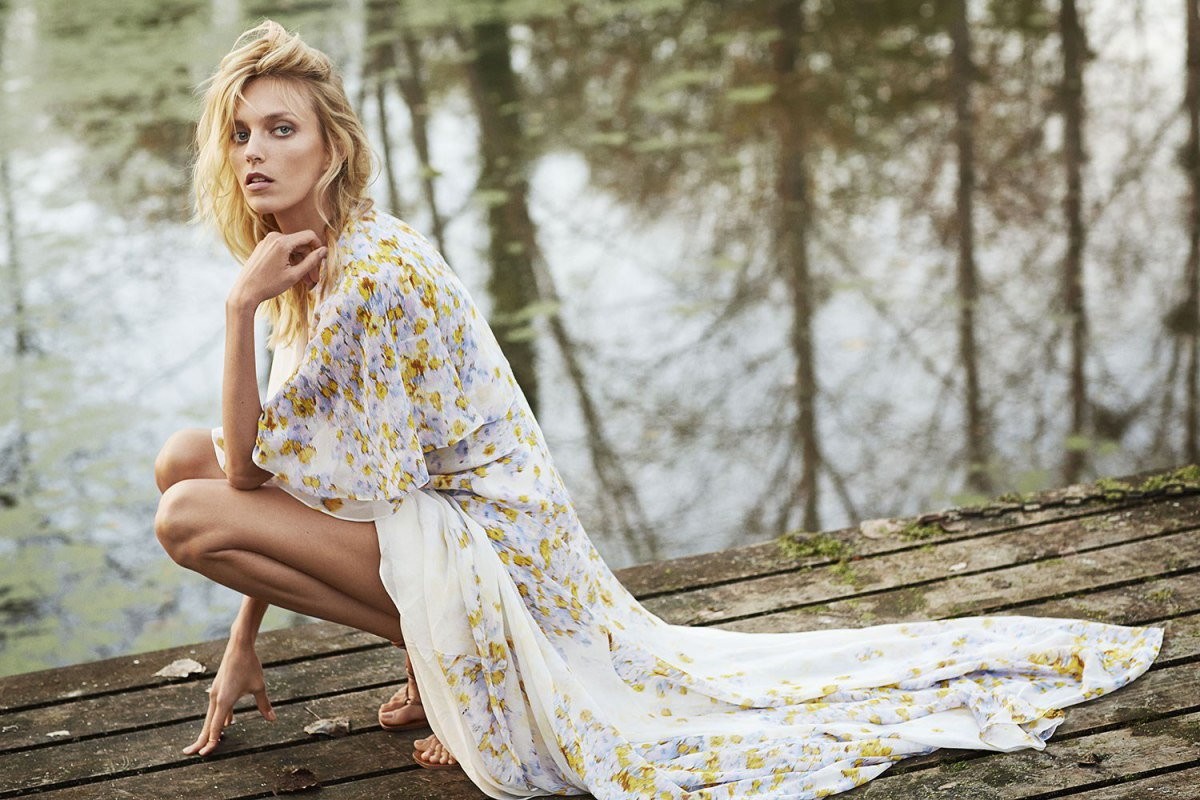 PL
Blondynki, szatynki, brunetki czy rudowłose . . .
Każda kobieta jest piękna tylko czasem o tym zapomina
Najważniejsza jest pielęgnacja
Czasem uroda zależy od genów
Ale geny to kształty : twarzy, oczu ,figury , itd
Jednak piękne lśniące włosy, mocne paznokcie czy cera bez wyprysków
to codzienna pielęgnacja
Miałam w życiu okazję mieszkać między innymi w Polsce i Hiszpanii
Tam kobiety są zupełnie inne
mowa o charakterze, stylu życia i URODZIE!
Chcę się z Wami podzielić sekretami urody
Mam też przyjaciółki różnych narodowości,
więc chcę dodać moją własną opinię według moich obserwacji
na temat kobiet na świecie ...
ES
Rubias, morenas, o pelirrojas. . .
Cada mujer es guapa pero a veces se olvida de ello
Lo más importante es el cuidado
A veces la belleza depende de los genes
Pero los genes son las formas de: cara, ojos, cuerpo, etc.
Sin embargo, el hermoso cabello brillante, uñas fuertes o piel sin manchas
Esto depende del cuidado diario
Yo tenia una suerte de vivir p.ej; en Polonia y España
Allí, las mujeres son muy diferentes
digo sobre el carácter, el estilo de vida y la belleza!
Quiero compartir con vosotr@s los secretos de belleza de
También tengo amigas de diferentes nacionalidades,
Así que quiero añadir mi propia opinión de acuerdo a mis observaciones
sobre las mujeres en el mundo ...
ENG
Blondes, brunettes or Red-Haired. . .
Every woman is beautiful but sometimes forget about it
The most important is the care
Sometimes beauty depends on genes
But genes are shapes of : face, eyes, body, etc.
However, the beautiful shiny hair, strong nails or skin without blemishes
This daily care
I was in a lifetime opportunity to live among others in Poland and Spain
There, women are quite different
question about the character, lifestyle and beauty!
I want to share with you the secrets of beauty
Polish women and Spanish women
I also have friends of different nationalities,
So I want to add my own opinion according to my observations
about
women in the world ...
większość Hiszpanek przed myciem włosów,wciera w nie
tenże składnik, który każda z nas ma w swojej kuchni!
Czosnek to nie tylko naturalny antybiotyk, ale też bogate źródło witaminy A, B, C, flawonoidy, magnez, żelazo oraz potas
Każda Hiszpanka to wie,dlatego czosnek jest zjadany codziennie
Zapach? Zabijany cytryną, mimo że nawet jego olejek eteryczny jest zdrowy!
Czyli drzemka dla urody. Jedni to robią z przyzwyczajenia
inni z powodów wysokich temperatur, ale chodzi też o urodę i zdrowie :)
Nie ważne gdzie jestem zawsze znajduję czas na 30 minut drzemki w południe!
Wzmacnia nasze serduszko, poprawia nastrój i metabolizm
dieta bogata w owoce morza i pomidory
bogate źródło Omega 3 i jak wiadomo czerwone warzywa zawierają najwięcej wit. E
la mayoría de las españolas antes de lavar el pelo, aplica en su cabello el aceite de oliva
El mismo ingrediente que cada uno de nosotros tiene en su cocina!
El ajo no sólo es un antibiótico natural, sino también una rica fuente de vitamina A, B, C, flavonoides, magnesio, hierro y potasio
Cada español lo sabe por eso el ajo se come todos los días
el olor? Lo mata el limón, aunque incluso su aceite esencial es saludable!
Así que a tomar una siesta por la belleza. Algunos lo hacen por costumbre
otros por razones de las altas temperaturas, pero también se trata de la belleza y la salud :)
No importa donde estoy , siempre encuentro tiempo, unos 30 minutos, para echarme la siesta al mediodía!
Fortalece el corazón, mejora el estado de ánimo y el metabolismo
una dieta rica en mariscos y tomates
una rica fuente de Omega 3 y como todos sabemos verduras rojas contienen más vitamina. E
the majority of Spanish before washing the hair, rubbed in not
The same ingredient that each of us has in his kitchen!
garlic in diet
Garlic is not only a natural antibiotic, but also a rich source of vitamin A, B, C, flavonoids, magnesium, iron and potassium
Every Spaniard knows why garlic is eaten every day
Smell? Killing lemon, though even its essential oil is healthy!
So nap for beauty. Some do it out of habit
others for reasons of high temperatures, but it's also about beauty and health :)
No matter where I always find time for 30 minutes nap at noon!
It strengthens our heart, improves mood and metabolism
a diet rich in seafood and tomatoes
a rich source of Omega 3 and as we all know red vegetables contain the most vitamin. E
naturalnie rozjaśnione i błyszczące włosy
Polki uwielbiają rozświetlać włosy cytryną a mycie włosów kończą octem lub piwem
dlatego Polki mają tak piękne, zadbane i długie blond włosy !
zwłaszcza skrzyp polny, zielona herbata oraz rumianek przed snem
robi się z nich maski na włosy przed myciem.
bogate w białko i inne witaminy sprzyjające świetnej kondycji włosów.
pomagają w przemianie materii i świetnie działają na cerę!
ES
el pelo naturalmente aligerado y brillante
Mujeres polacas para el cabello brille despues de lavarlo echan el vinagre o cerveza
Y el limón lo usan para que elpelo tencha mechas mas claras
por eso las mujeres tienen el pelo tan hermoso, sano, rubio y largo!
especialmente, el té verde y manzanilla antes de acostarse
les ponen una mascarilla en el cabello antes de lavarlo.
rica en proteínas y otras vitaminas conducentes a la buena condición del cabello.
ayudan en el metabolismo y son muy saludables para la piel!
ENG
naturally lightened and shiny hair
Polish women love to light up your hair and wash your hair lemon vinegar or beer ends
why women are so beautiful, neat and long blonde hair!
especially horsetail, green tea and chamomile before bed
it gets them a mask on your hair before washing.
rich in protein and other vitamins conducive to good condition of the hair.
They help in metabolism and great work on your complexion!
MY OPINION ABOUT
WOMEN AROUND THE WORLD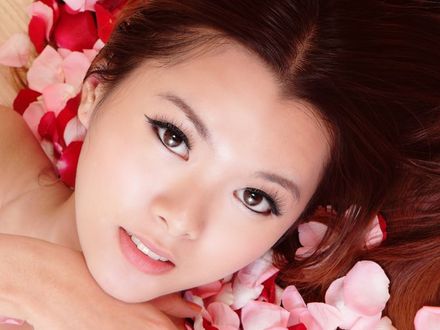 WOMEN FROM :
CHINA & JAPAN
beautiful skin and lips
piękna skóra i usta
preciosa piel y labios
INDIA
they know all about beautiful accesories and long pretty hair
wiedzą wszystko na temat pięknych ozdób oraz włosów
saben todo sobre los accesorios monisimos y saben mantener el pelo radiante
ITALY
perfection about fashion and italian women wake up beautiful every day
perfekcyjne w kwestii mody, nawet budząc się są od razu piękne
la moda a la perfección y hasta cuando se despiertan son preciosas ya
TURKEY
natural beauty
naturalne piękno
la belleza natural


HAVE AN INSPIRING DAY!
©TheGrisGirl. All Rights Reserved