Ten kto mnie zna, wie, że mam obsesję na temat
zdrowej żywności, ekologii i ogólnie zdrowia
Witaminy, sole mineralne, antyoksydanty . . .
nie mają żadnych tajemnic przede mną
wiem o i jak wpływa na nasze zdrowie i . . . URODĘ
Superżywność (ang. superfood) to grupa pokarmów pochodzenia roślinnego
opisanych przez naukowców jako najwartościowsze i mogące pozytywnie
wpływać na zdrowie. Produkty te pochodzą niemal z każdej strony świata.
Zawierają drogocenne witaminy, pierwiastki, antyoksydanty, enzymy, białka
oraz specyficzne kwasy tłuszczowe,
które są dobrze przyswajane przez organizm człowieka.
Przyjmowane codziennie w niewielkich ilościach pokrywają zapotrzebowanie
organizmu na różne składniki pokarmowe
Istnieje trochę kuriozalny pogląd, że regularnie przyjmowana superżywność
może odwrócić choroby, które już się pojawiły w naszym organizmie.
Chodzi o takie choroby jak:
miażdżyca, zaburzenia rytmu serca, wysoki cholesterol, nadciśnienie, cukrzyca, alergie i nowotwory
.
Warto w tym miejscu zasygnalizować fakt, iż dostępna w dzisiejszym świecie żywność
nie należy do wartościowych,
a wdrożenie do swojej diety produktów "superfood" będzie nam bardziej sprzyjało,
niż przyjmowanie syntetycznych witamin zamkniętych w tabletce.
Dotychczas jako superżywność opisano kilkadziesiąt produktów roślinnych. Do wspomnianych "pereł natury" zaliczają się m.in.
imbir, jagody goi, aloes, komosa ryżowa, spirulina, maca, jagody acai, awokado,kokos, czosnek, amarantus, miód,

a także

proszek z ziarenek kakaowca.
Los que me conocen, saben que estoy obsesionada con
comida sana, la ecología y la salud en general
Vitaminas, minerales, antioxidantes. . .
para mí,
no tienen ningun secreto
sé sobre y cómo afecta nuestra salud y. . . BELLEZA
Supercomida (ang. Superfood) es un grupo de alimentos de origen vegetal
descrito por los científicos como los más valiosos y capaces de forma positiva
afectar la salud. Estos productos provienen de casi todas partes del mundo.
Contienen valiosas

vitaminas, elementos, antioxidantes, enzimas, proteínas
y ácidos grasos específicos,
que es bien absorbida por el cuerpo humano.
Tomado diariamente en pequeñas cantidades puedes cubrir la demanda del
organismo para diversos nutrientes
Hay una idea curiosa, quien toma regularmente superfood
puede revertir las enfermedades, que ya han aparecido en nuestro cuerpo.
aterosclerosis, arritmias cardíacas, colesterol alto, la hipertensión, la diabetes, las alergias y el cáncer.
Vale la pena señalar el hecho de que el alimento disponible en el mundo de hoy
no es de gran valor nutriente,
e implementa en productos de la dieta "súper alimento"
será más propicio para el organismo,
y no tomar las vitaminas sintéticas en las pastillas.
Superfood describe docenas de productos vegetales.
Por estas "perlas de la naturaleza", incluyen, entre otros,
jengibre, bayas cura, aloe, quinua, espirulina, maca,
bayas de acai, aguacate, coco, granos de ajo,
amaranto, miel y cacao en polvo

.
ENG
Who knows me, knows that I am obsessed with
healthy food, ecology and overall health
Vitamins, minerals, antioxidants. . .
do not have any secrets from me
I know about and how it affects our health and. . . BEAUTY
Superfood is a group of foods of plant origin
described by scientists as the most valuable and capable of positively
affect health. These products come from almost every side of the world.
They contain valuable

vitamins, elements, antioxidants, enzymes, proteins
and specific fatty acids,
which is well absorbed by the human body.
Taken daily in small amounts cover the demand
organism for various nutrients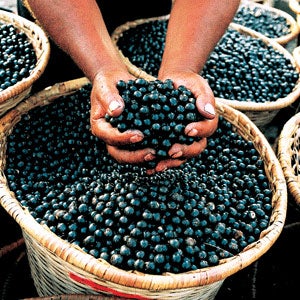 There are some curious notion that regularly taken superżywność
can reverse the disease, which have already appeared in our body.
atherosclerosis, cardiac arrhythmias, high cholesterol, hypertension, diabetes, allergies and cancer.
It is worth to signal the fact that the available food in the world today
and implement in your diet products "superfood" will be more conducive to us,
than taking synthetic closed in a tablet.
Superfood described dozens of plant products.
For these "pearls of nature" include, among others,
ginger, berries heals, aloe, quinoa, spirulina, maca, acai berries, avocado, coconut, garlic, amaranth, honey, and cocoa powder grains.
©TheGrisGirl. All Rights Reserved